Before looking, understand your needs
Research makes, models, and features. Whether you're buying from a car dealer or a private seller, it's worth knowing your rights, what to expect, and how to avoid common problems.
Get the right vehicle to match your needs
Look at different cars in your price range. But before you get set on a specific car, make sure it suits your needs. Ask yourself:
How often will I drive the car?
Will I be driving in the city or the country?
Will I be driving for long distances?
Do I want a car that's safe/environmentally friendly?
How much space will I need for passengers – or a dog?
Do I need to be able to tow?
Car safety, and efficiency, and fuel economy
A safe and efficient car can save you costs in the long run – even if they cost a bit more up front. Look at:
safety features
crash test results
fuel economy
CO2 emissions
vehicle checks.
If you've got your eye on a particular car model, you can check its safety rating on Rightcar.
Consider the lifetime cost of the car
It's not just the sale price you need to budget for. You also need to take into account the costs of:
fuel
road user charges (if it's a diesel)
servicing, maintenance and repairs
replacing tyres
insurance
relicensing and Warrant of Fitness fees
interest and fees (if you buy the car on finance)
parking.
Read about ways you can cut car running costs
Understand if you can afford to buy the car
Look for a vehicle that meets your budget and needs. Being realistic can help you save on financial stress down the road (literally).
Ask yourself: how much are you willing (and can you comfortably afford) to pay?
Sorted's budgeting tool can help you determine whether you've got the means to buy new or used, and if you can afford the running costs. Use it to:
create a budget
get a better idea of what you spend your money on (and how much)
find out how much money you typically have left over at the end of the week.
Where to find the right car
If you haven't already got your heart set on a particular car, you can try looking:
Find your nearest MTF Finance approved dealer
Buying from a dealer
Buying from a dealer comes with consumer protections and pre-purchase checks that you won't get if you buy a vehicle privately. Even so, check that your dealer is registered before you step on their yard. If you buy from a Licenced Motor Vehicle Trader (LMVT), you have more options if something goes wrong.
Search the Motor Vehicle Traders database
If you buy from an LMVT, you're protected against inadvertently buying a car that's got money owing against it, is not fit for purpose, or worse, was stolen.
Customer Information Notice (CIN)
A trader must display a consumer information notice (CIN) in the window of any car that is for sale. The CIN includes all the information you need to know before you purchase a car, including:
make, model, and identification numbers
odometer reading
if the car was imported
if there's money owing on the car
the dealer's name, address and registration number
the cash price – including GST, registration and licensing costs
information about your consumer rights, including where to go if you have problems.
Where to find dealers
All MTF Finance approved dealers are committed to providing you with straight-up service. Our approved dealers are nationwide and are ready to help you find your next car.
Find your nearest MTF Finance approved dealer
Advantages of buying from a dealer
You're protected by more consumer rights than buying privately.
Dealers must comply with the Consumer Guarantees Act (CGA) and Fair Trading Act (FTA).
You can seek a repair, replacement, or refund if the car or dealer doesn't comply with the CGA or FTA.
Most dealers can source a specific vehicle for you if they don't have what you want at their dealership.
All vehicles must display a CIN so you're fully informed.
The CGA and FTA mean the dealer must not mislead you, and the vehicle should be:
as described in advertising and what the dealer has told you
reasonably maintained, reliable and safe
fit for the purpose you gave the dealer.
Buying a car privately
Know what you want, and have a clear understanding of how much you can spend. Inspect any car in person, ask the seller questions, and take the car for a test drive. If you want to go ahead with the purchase, get a pre-purchase inspection from a mechanic.
You don't need to rely solely on what a car seller is telling you. You are well within your rights to seek expert opinions and do your due diligence before purchase. You don't need to feel pressured into making a purchase if it doesn't feel right, you can always walk away.
Before you start looking, talk to your local MTF Finance office so you know how much you can spend.
Where to find cars for sale
Trade Me has a large selection of used cars.
Backpackerboard is a place for backpackers to buy and sell cars and campervans.
Car fairs or vehicles on the side of the road.
Ads in your local newspaper.
What you need to check before buying
If you're buying a car privately, you should:
You have to register to check for outstanding debts on vehicles. There's a small fee for each search.
Warrant of Fitness (WoF)
Check the date on the car's Warrant of Fitness (WoF) – it's displayed on a sticker on the windscreen. This tells you if a car is safe to drive. If the WoF is more than one month old, you can insist that the seller gets a new one.
New WoFs are available from a mechanic or garage authorised by the NZTA.
If a car is listed "as is, where is", it means that it's your responsibility to move the car after you buy it, and for any problems that arise after sale.
Registration
This is a road tax and is displayed on the windscreen of the car. You can renew a car's registration on the NZTA website or at any NZ Post outlet.
Disadvantages of buying privately
If it's an "as is, where is" sale, you're responsible for any problems.
There is limited legal protection for any issues.
Private sellers don't need to tell you about the car's history or if there's money owing against it.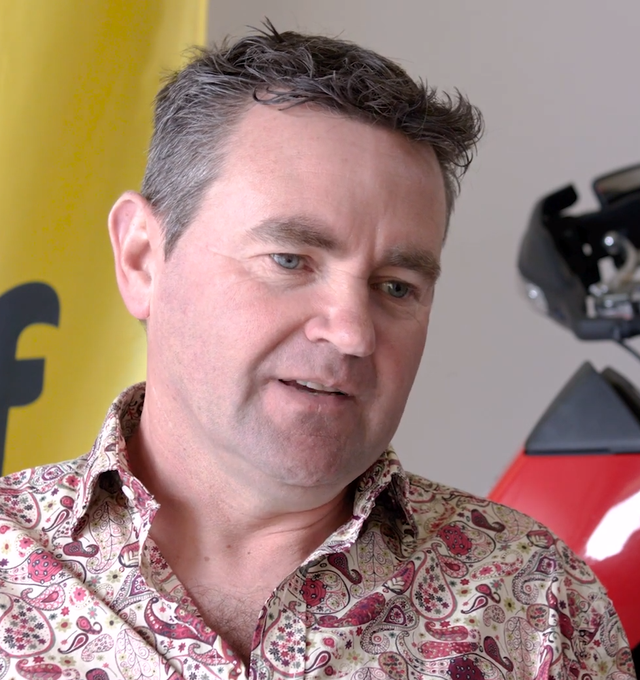 We can purchase whatever we need, without having to go to multiple finance companies
Simon from Roof Wellington
After you buy a car
You'll need to tell the NZ Transport Agency (NZTA) about the change of registration. The quickest and easiest way is to complete a Notice of Acquisition online.
You can also fill out a "Change of registered person - buyer (MR13B)" form at an NZTA agent such as VTNZ, AA Centres and NZ Post.
You'll need to pay a small 'change of registered person' fee. If you're buying a car in a private sale, be prepared to show the seller one of the following as proof you've completed your part of the deal:
the acquisition transfer receipt
an email confirmation page (if they notified the NZTA online)
a completed MR13B with a receipt stamp on it.
If something goes wrong
You have different rights depending on where you bought the vehicle.
Find out how to solve issues if you bought from a car dealer or if you bought from a private seller.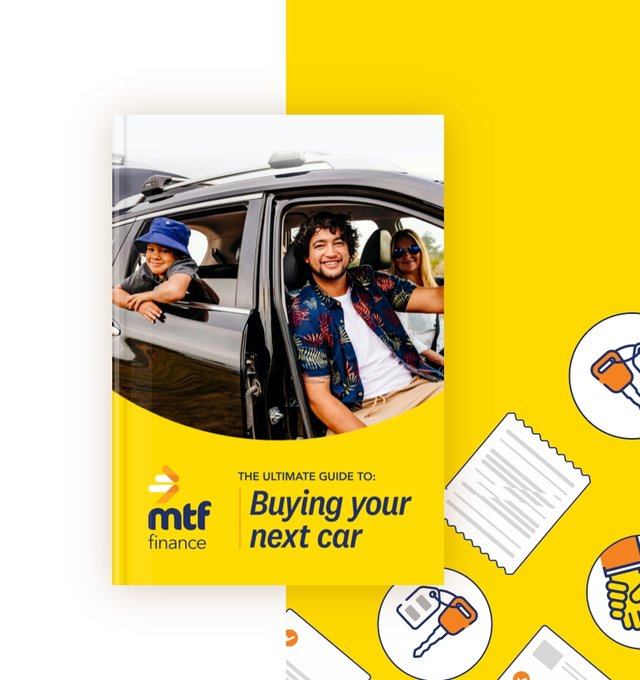 The ultimate guide to buying your next car
Our handy ebook will help you with the easy checks you can do to avoid the lemons, how to pick the right car for you and your budget and how to get a good deal without breaking the bank. On the final page you'll find a printable checklist to help you search for your new ride.