How do you get a country moving?
Good question. New Zealanders are used to a certain lifestyle now - the road trip weekends, shopping sprees, and frequent overseas holidays. Over the last 50 years, we've changed the way we live and move around, both at home and abroad.
Imagine for a moment how difficult it was in 1970 to get around or start a small business without access to the necessary funds with ease. If your bank said no to a loan, that's it - you might be out of options. That wasn't enough for us, we wanted our customers to have another option. One that was tailored to them and their unique story.
It's time for change
New Zealanders in the Seventies increasingly wanted the lifestyle they'd seen on TV and needed help to do more in their lives. Enter John Gilks, and a small company called Motor Trade Finances.
John and a team of vehicle dealers in the South Island found a way to finance loans so that Kiwi vehicle dealers would keep the proceeds of the loan, instead of funnelling it off to big banks or companies overseas. Because our vehicle dealers were personally responsible for the loans they wrote as part of a co-operative, they made sure their customers were getting the right loan they needed, for the right vehicle, and looked after them the whole way through (often for generations).
This is what made our company stand out in those early days. The oil shocks of 1973 and 1978 highlighted the vulnerability of the economy, meaning everyone had to dig a little deeper to make sure businesses were able to survive the ever-changing landscapes. And here was a Kiwi company thinking differently, and through the national economic strife of those early years, our lenders kept putting their individual customer's needs first with every loan they wrote.
It wasn't long before New Zealanders caught wind that there was a group of lenders that genuinely wanted to take care of their customers and communities, through good times and bad. By 1990, we'd bloomed into a nationwide business with a large number of investors and shareholders – all of which were the very people who ran the local dealerships. In 1994, we celebrated being New Zealand's biggest vehicle finance company, built on the premise of doing the right thing and keeping it local.
In that same year, we celebrated 20 years with 20 periods of profit - no easy feat for a New Zealand business. Headlines showcasing the success were plastered across New Zealand, providing the inspiration for us to keep doing what was right by our local owners and customers.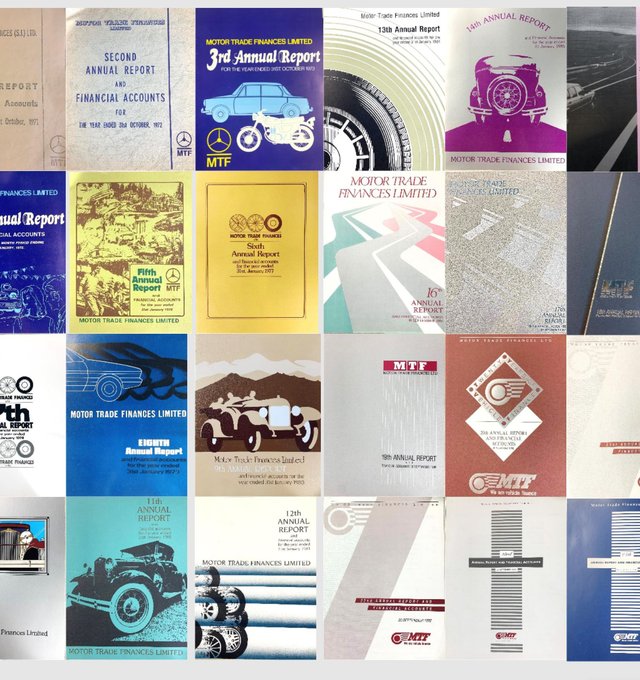 For much of our history we've been a co-operative
We're still owned by the local businesses that offer our finance.
Be the good you want to see in the world
It was immediately obvious that staying close to our customers gave a unique understanding of what Kiwis want from a finance company. During the recession of the early 90s and the Global Financial Crisis in 2007, what we learned was put to good use as New Zealand struggled through unemployment and hard times.
MTF Finance lenders were able to offer flexibility to customers struggling with a variety of financial issues, exactly because they're firmly in New Zealand communities and every customer could count on the personal attention of their local lender. This was a big factor in our decision to waive all remaining payments on vehicles inside the Red zone of the 2011 Christchurch Earthquake - Cantabrians had quite enough on their plates without worrying about their car loan.
The COVID-19 epidemic was no different, and with the COVID-19 lock-down of Level 4, all resources were mustered to just look after customers who needed help. There had never been a lower dip in the sales graph, but everyone knows that's not what's important in times like those – just look after your people however you can.
He aha te mea nui o te Ao, What is the most important thing in the world?
He tāngata, he tāngata, he tāngata, It is the people, it is the people, it is the people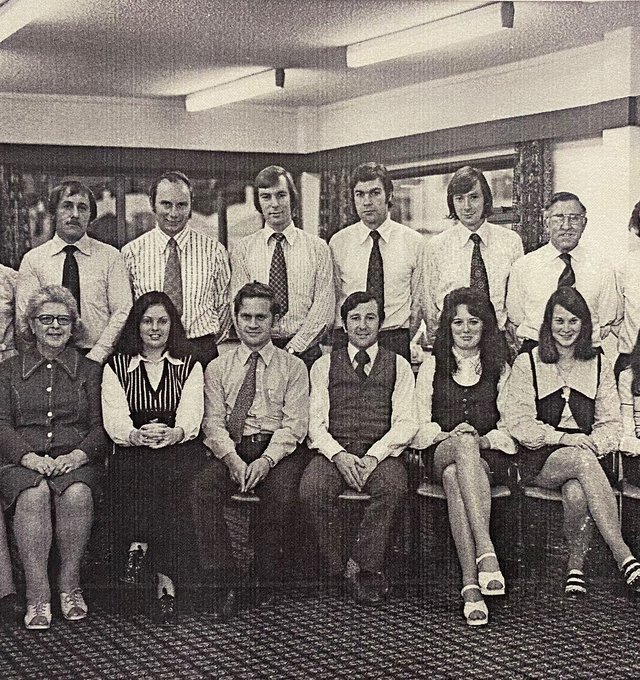 The Motor Trade Finances team in 1974
The name may have changed slightly, but we're still here to help Kiwis do more.
Don't forget your roots, my friend
By 2008 our company had also launched local franchise offices, lending to locals without being attached to a vehicle sales yard. This introduced even greater flexibility for customers, who could now borrow from MTF Finance for almost anything they needed, while also providing an easy point of contact for advice on loans or options for businesses. Being local businesses themselves, the individual offices have a unique understanding of the local economies and communities they live and work in.
It's not often that one person starts a company in New Zealand that grows so big over so many years, and yet firmly sticks to its roots - proudly New Zealand owned and operated, helping New Zealanders to do more.
When we look back to where it all started in 1970, our desire to 'help New Zealanders to do more' means a lot more to us than just our slogan. It was the spark of our beginning, to create a solution so that more people could get the vehicles they needed, adding ease and convenience to our customers' lives, while enabling car dealers to deliver a service that wasn't present in the industry.
You may have noticed a common theme running through this story, and it's one that our oldest lenders have been saying since the start - that we're a nation of individuals, locals, families and friends. All that matters in the end, both personally and in business, is how we treat each other.
So cheers, New Zealand - cheers to 50 years, to continuing our journey with you, and to the things that make this big little country great.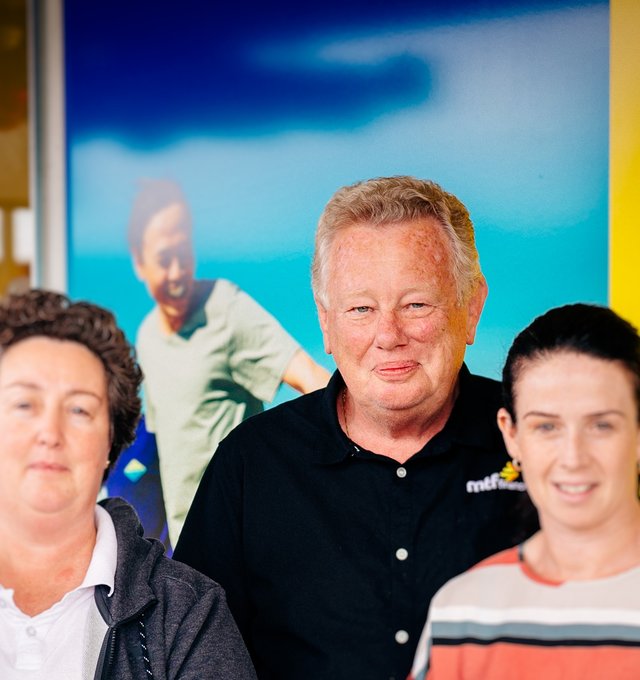 If you do what's right for your customers, they'll know they can always trust you.
John "JD" Davidson, MTF Finance New Lynn