A personal loan to pay for home improvement and DIY projects
You can borrow between $2,000 to $30,000 for home improvement projects big and small. From kitchen renovations to new bathrooms, decks and even pools, we can help. Our home renovation loans are unsecured personal loans. You don't need to get quotes from tradies or put any assets up as collateral, which means you can get the money you need quickly and get cracking.

A personal touch at every turn
With a loan from MTF Finance, you'll be working with finance specialists. We've been helping New Zealanders do more since 1970. Your local MTF Finance team is dedicated to providing exceptional service. We work hard to understand your situation and meet your needs.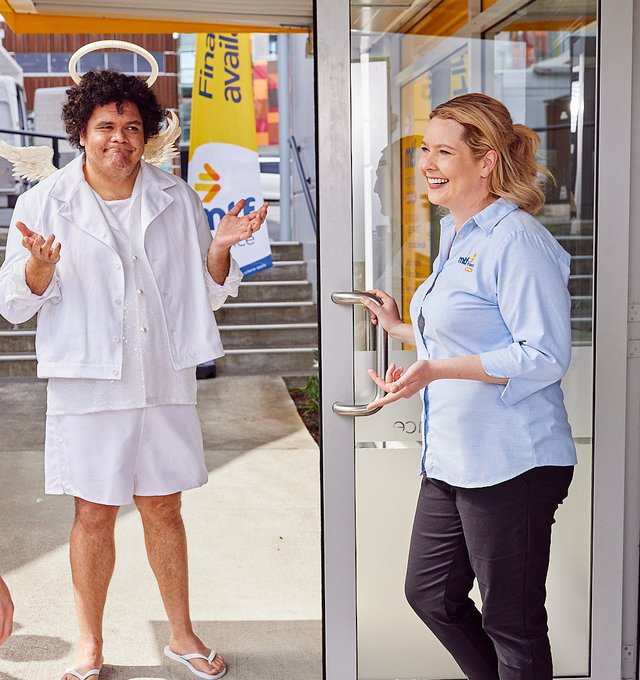 No-stress is a can-dooooo for this Guardian Angel.
The local lending specialists at MTF Finance will get you sorted with a loan that's right for you.
What you need to apply
If you apply in person and bring these documents with you, we can usually give you an answer on the spot. All decisions are subject to responsible lending inquiries and checks.
Valid passport or NZ driver licence
Bank statements showing the last 90 days

Who can apply?
You can apply for finance with us if you're a New Zealand resident or visa holder over 18 years of age, receive a regular income and have the documents listed above.
What can I use my loan for? Everything you need to make a house a home. You can borrow between $2,000 to $30,000 and use the money toward a DIY project or getting the professionals in. We've helped customers add a new room to their house, update their kitchens, create beautiful outdoor areas and much more.
Why use a personal loan instead of increasing the mortgage? If you increase your mortgage without increasing your repayments, you may pay interest for much longer, making the final cost significantly higher.
What if I need to borrow more? If you find that the initial loan amount isn't meeting your needs, talk to your MTF Finance contact about borrowing more. Further lending will mean a new contract and a new loan assessment, but we can work through that with you.
Can all MTF Finance providers offer personal loans? All MTF Finance offices nationwide can offer unsecured loans to eligible individuals and businesses. Our nationwide network of approved vehicle dealerships are currently not able to offer unsecured loans.
Is there a fee to settle my loan and can I repay my loan early? As with all MTF Finance loans, you can settle your home improvement loan whenever you want. There is a small fee for settling which changes daily and you can check your account online for the most up-to-date settlement figure. Interest rates and fees vary between loan types.
Who can apply? If you're a New Zealand citizen, resident or visa holder over 18 years of age and have a regular income, you can apply with MTF Finance.
Frequently asked questions
How it works
It's only three easy steps to apply with us.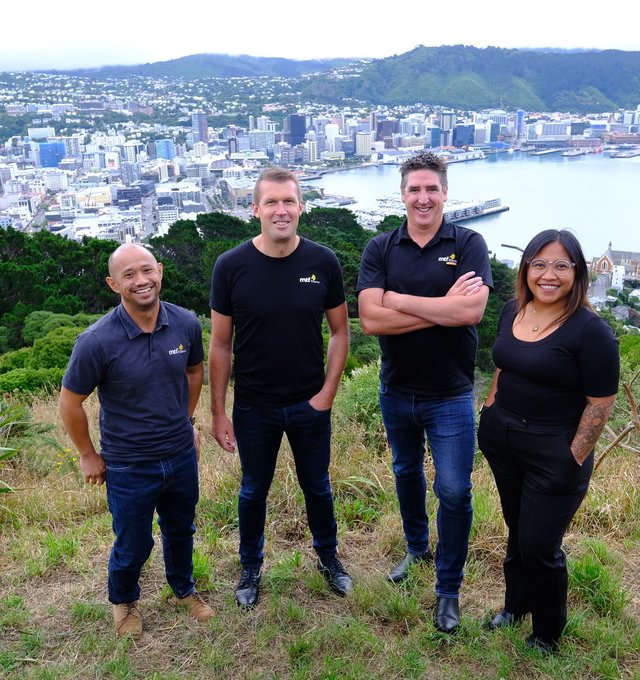 Apply

Apply online, call, or drop into see us.

Talk with us

We'll work with you on a loan that suits your needs.

Get approved

Share some supporting documents, and we'll get right on to it.
Why choose us
Why our customers trust us to help them to do more.
We're here for you
Service and support from your local team, tailored to you from start to finish.
Same-day approval
We can usually let you know how much you're approved for on the same day you apply, subject to responsible lending inquiries and checks.
Locals backing locals
We're local New Zealanders, and we live and work in your community. A local understanding goes a long way.
We take the stress out of finance
Online or over the phone, we'll guide you through your options to select what's best for you.
We're the top rated finance company on Trustpilot
With over 10,000 customers giving us 4.9 out of 5.
Read our reviews