Before shopping, consider your needs. While it's fun to look at cars without any regard for a top ceiling on spending, being practical is best. So what do you need to consider when buying a new car?
Getting the right fit
Before you start comparing fuel economy ratings and the number of airbags, ask yourself some frank questions about your needs and wants.
Start by considering how you intend on using your new car. How often are you looking to drive it, and what sort of driving will you be doing? Will you spend more of your time in the city, on the open road, or a mixture? Do you prefer petrol, diesel, electric, or hybrid? How much towing power do you need? How many doors? How many seats?
If you're regularly driving long-distance, prioritise comfort features such as an easy-to-use navigation and audio system. Heated seats can make early morning and winter commute more enjoyable. Safety features like ABS and airbags will undoubtedly be a high priority. Extras like reversing or 360° cameras help you be aware of yourself and those around you, as well as being handy for getting in and out of tight parking spaces.
As your family situation changes, different features come into play too; it's tricky to always be lifting kids into car seats if you've only got two doors, or you might consider a 7-seater if you're frequently playing the parental taxi role. It is also worth checking whether the car has Isofix and how many car seats can fit across the back seat.
Lifetime costs: Fixed and variable
As well as the sale price for your next car, consider the lifetime costs and whether its long-term expenses fit the bill.
Fixed costs are those that you'll have to pay whether your car is on the road or in the garage, like warrants of fitness (WoFs), vehicle insurances and licencing. Fixed costs can also include depreciation (the rate at which your car loses value with age and mileage), which can be as high as 50 percent over five years. You may also need to factor in interest and fees if you're buying your car on finance.
Variable costs depend on how you drive, how often you drive, what maintenance you do and what kind of car you're driving. Variable costs include fuel, new tyres every 3-4 years, and servicing. As an example, as of mid-2019, a relatively new small car has a lifetime fixed cost of around $4,000 per year or about $11 per day. That's without considering parking fees, breakdown service subscriptions or road user charges for diesel vehicles.
Your variable costs are going to be different from your neighbours', so consider how you've driven for the last 12 months, and what that means for the figures for your next car, to determine the likely lifetime costs. Only then will you be able to see which one is a better financial fit.
For more tips and tricks download our Ultimate Guide to Buying Your Next Car.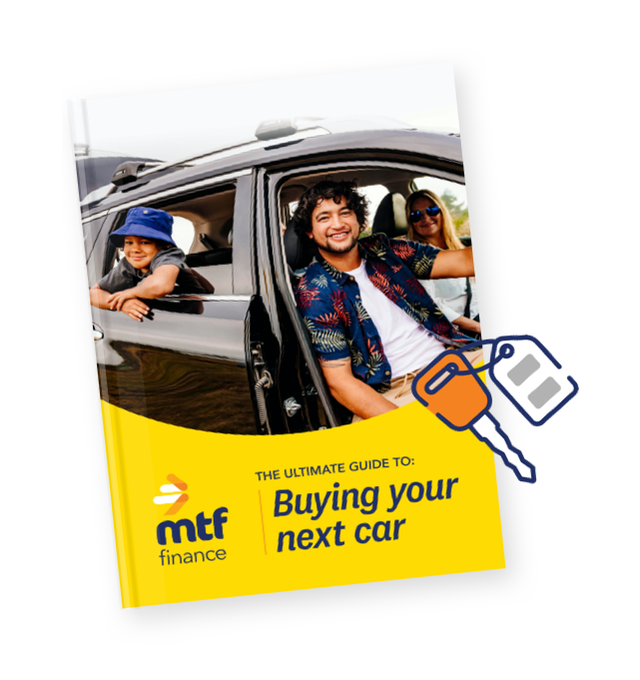 Take the guesswork and finger crossing out of buying a car.
Learn the easy checks to avoid buying a lemon, how to pick the right car for you and your budget and how to get a good deal without breaking the bank.